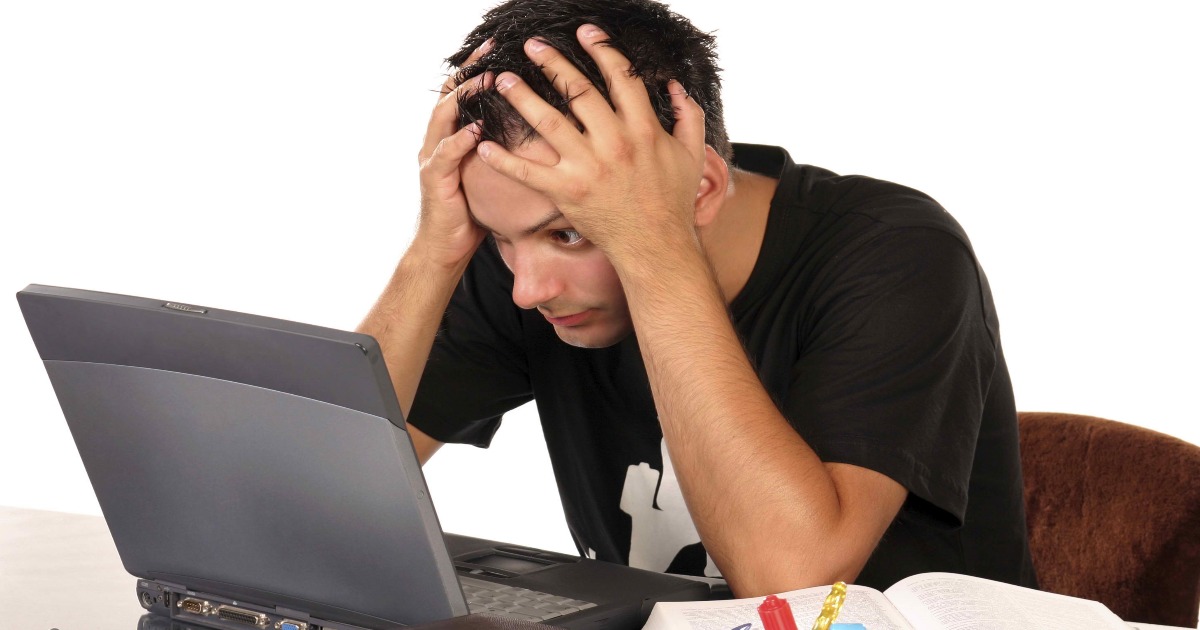 Writing any kind of paper requires patience, time, and good skills. If your teacher asked you to make a reflective essay, if you think it's hard to do, our writing tips will be quite helpful for you. We created this article to guide students in making their academic papers. Prepare to find a lot of useful things to write quality work.
We will explain what is a reflective essay, provide you with most popular ideas for reflective essay topics, and give some reflective essay examples. Don't worry if it is your first experience with this kind of paper! If you want to know how to write a reflective essay, we will tell you many secrets for creating strong and successful work. We have gathered best ideas, samples, and tips here; read our article, improve your skills, and make a good essay to impress your audience!
What is a Reflective Essay?
You may wonder what is a reflective essay and how it is different from all other types of essays. In this work author reflects on their personality, describing people, places, or things from personal life. The writer tells the audience who they are and how they made their way. This essay does not contain any research, it's more personal and it's possible to compare it with the dairy.
Needless to say, you must make a good structure, it will help the reader to read it easily. You may think that it's not complicated to create this paper. We suggest following our guide, where you will find all important information needed for writing.
Choosing Reflective Essay Topics
If you have to make reflection essay, at the beginning you have to choose an interesting topic to make readers interested and involved in your piece of work. Let's' define how to select a good subject for your future essay. If you are going to write a paper, you need to remember that it should reflect your past experience, you need to describe your own feelings and thoughts to give the reader the same situation you lived.
Good reflective essay topics
We want to share our special instruction that will help you to select the good topic for your future essay.
Choose your
topic idea
. Example: I traveled with my best friend, we went to spend some time in a place we grew up being kids.
Study your topic
. Just relax, close your eyes, and try to recollect that situation; discover smell, feelings, remind things you watched and sounds you heard. Try to recollect small details. Example: I and my best childhood friend walked along the beach in California where we spent so much time being kids. Fresh wind, a smell of ocean and seagulls' screams filled my head with so many memories.
Brainstorm your idea
. It's time to describe the entire situation using many details. Example: We came to the beach and went along water barefoot; the ocean seemed calm that day, and I was looking at small waves coming to shore. My friend asked me to take pictures. We were laughing like kids, running to water and making splashes. It was a happy day of coming back to childhood for me; we took a pile of pictures of us on the beach.
Ask yourself reflection questions
. These are questions "what did I hear?", "how did this event affect my life?", "how did I feel?". You can ask other questions related to your own situation, we recommend making 3-4 questions.
Give answers to your questions
. Example:
What did I hear? I heard the sound of waves and screams of seagulls; I heard voices of people on the beach: parents played with children, kids were screaming and laughing trying to fly a kite.
How did this event affect my life? I left that place long ago, and now I came here with my friend being adult; I have a lot of memories from my childhood connected to the beach. This trip to my motherland reminded me of my childhood and my family.
How did I feel? I will not forget that feeling of excitement when I saw those familiar places, when I saw the ocean, felt warm sand by my feet, smelled the fresh air. I had tears in my eyes when I came to ocean holding hands with my best friend like it was 15 years ago.
Define the main idea
. Think about things you learned from this experience. Example: I learned from my trip that adult people have a lot of significant memories from childhood that can make them happy. No matter if you feel stressed with job and overwhelmed with problems. Every person has place in their heart where they keep sweet, nice and happy memories.
Personal reflective essay ideas
We want to share some reflective essay examples ideas you can use for your personal  writing:
How I met my best friend, and why we became friends.
An interesting situation that changed my life.
The biggest failure happened in my life (we suggest providing a story how you managed with it).
The most exciting moment I experienced.
My biggest fear (a good idea is to describe the situation and how you came over it).
The greatest love of my life.
Reflective essay on English class
If you are writing a reflective essay on English class, we suggest describing something you learned in school, mentioning skills you developed, defining things you liked and disliked. Don't forget to write about things that impressed you; mention the most important moment you experienced and analyze how it affected your life.
How to Write a Reflective Essay?
We told you how to choose the good topic for your reflective essay, and now it's time to present structure of your future document; if you organize your paper well, it will be much easier to read and understand it for people. We suggest using standard structure. It contains an introduction, main part, and conclusion. You need to write each part in accordance with specific rules, just go ahead and find more instructions about writing your reflective essay.
Reflective essay outline
Before you start writing your paper, you need a clear plan. We assure you that it's impossible to make good essay without planning your every step. These are main functions of an outline:
Plan allows you to keep all details well-organized and structured, you won't forget anything important during writing.
Clear outline is your guide map that helps to navigate through the entire paper.
Your outline serves as the plan of your work, and you can save a lot of time when you made a detailed outline.
Making an introduction to reflective essay
Your work has to begin with an introduction, where you must put your thesis statement and grab your readers' attention. Bring the most exciting things in this part to hook your audience from the beginning. We offer several ways how to start your reflective essay:
Put a brief quote to make people interested in reading the entire paper.
Start with a question.
People love to feel intrigued, so use an anecdote or shocking information to grab attention.
Reflective essay thesis
A thesis statement is the main idea of your reflective essay, it contains a brief summary of the focus of your paper. In our case, it's your certain experience that affected your life. You need to place thesis in the introduction; don't forget to keep all sentences of your future essay in connection with it.

Reflective essay body part
In this part, you need to describe your experience. Write about lessons you learned. The key is to spend a lot of time and effort into making this part; we suggest following these recommendations.
Ensure you made a detailed description of details.
Try to put things chronologically, imagine you are telling a story to your readers; pay attention to logic.
Emphasize how situation affected you, mention experience you got; focus on things you learned.
How to write a conclusion for a reflective essay?
This is a brief part of your essay where you need to make a short summary, so provide your readers with results: how this situation changed your life, which experience you got, how you solved the problem, etc. Keep it short and neat.
What to Learn from Reflective Essay Examples?
During writing your paper, it's good to read some reflective essay examples; you can search for thousands of works online. How to work with examples and what to learn from them? Follow our tips.
Notice how the author starts the reflection essay, think if you want to read more after viewing the introduction.
Mark for yourself descriptions the writer used; see how they described nature, feelings, experience.
Pay your attention to the conclusion; how the author explains their experience, what does it mean for them?
While reading papers, just try to observe and learn something new in those examples; they say the more you reflect the more you become aware of yourself.
Get Advice from Expert on Reflective Essay Writing!
A reflective essay is the best way to tell readers your own experience and to give them situation you have been going through. My advice is to be attentive to tiny details when you describe everything around; don't forget to write about your feelings at the moment. Gather all details, bring them together in an interesting story the reader can't just miss.
After you pick up a topic, start with an outline and try to include there all important facts you want to present in your future work. Then you should structure thesis statement. After you did all organizational things, you can draft your paper: keep in mind that it's better to write an introduction in the end after you finished other paragraphs.
An important step is revising and editing your work. Put it away for at least day after you wrote the last sentence, and then re-read it carefully. You may use online software to check grammar errors, but you are the one who can correct logical mistakes in paper. Ask your friend/ colleague/ relative to read your paper. This is a good way to get someone's opinion and critics. Any successful paper requires a lot of attention, time, work, patience, skills, that's why you have to plan your time beforehand and prepare to work hard. Good luck with your paper!
Need More Help with Reflection Essay?
Sometimes this type of paper may seem simple till student starts to write, then he or she may get troubles. Do you still have questions how to write a reflective essay after reading our article?  It's not simple to organize your thoughts and put them on paper. Needless to say, this causes students to receive low grades for their bad quality work.
Don't worry, we know how to solve this problem! Our essay writing service is able to create a strong reflective essay to impress your readers. We cooperate with the professional team of high-qualified authors that are ready to create an outstanding work according to your requirements. It's your chance to get the high grade!
Contact us now, we are ready to start working on your assignment; many people trust us because we care about each and every client. Why should you choose us? We use individual approach, guarantee fast delivery and quality writing, and our prices are acceptable for students. Don't hesitate to contact us if you have got questions.
Our company will help to save your money with reliable prices and get quality work; don't waste your time and hire a professional writer now!
Seeking professional writing guidance? –
This is just the right place!
Get a price quote & proceed with the order!